BUGS is launching in the Netherlands and some nice reviews have accompanied the first screenings. We hope they'll lure you to a nearby cinema.
The beauty of BUGS is that it leaves room for the unexpected."
– de Volkskrant
NRC notes how Ben Reade calls insects "a gastro-orgasmic pleasure, but not at any price."
Het Parool calls BUGS "an informative and beautifully made documentary."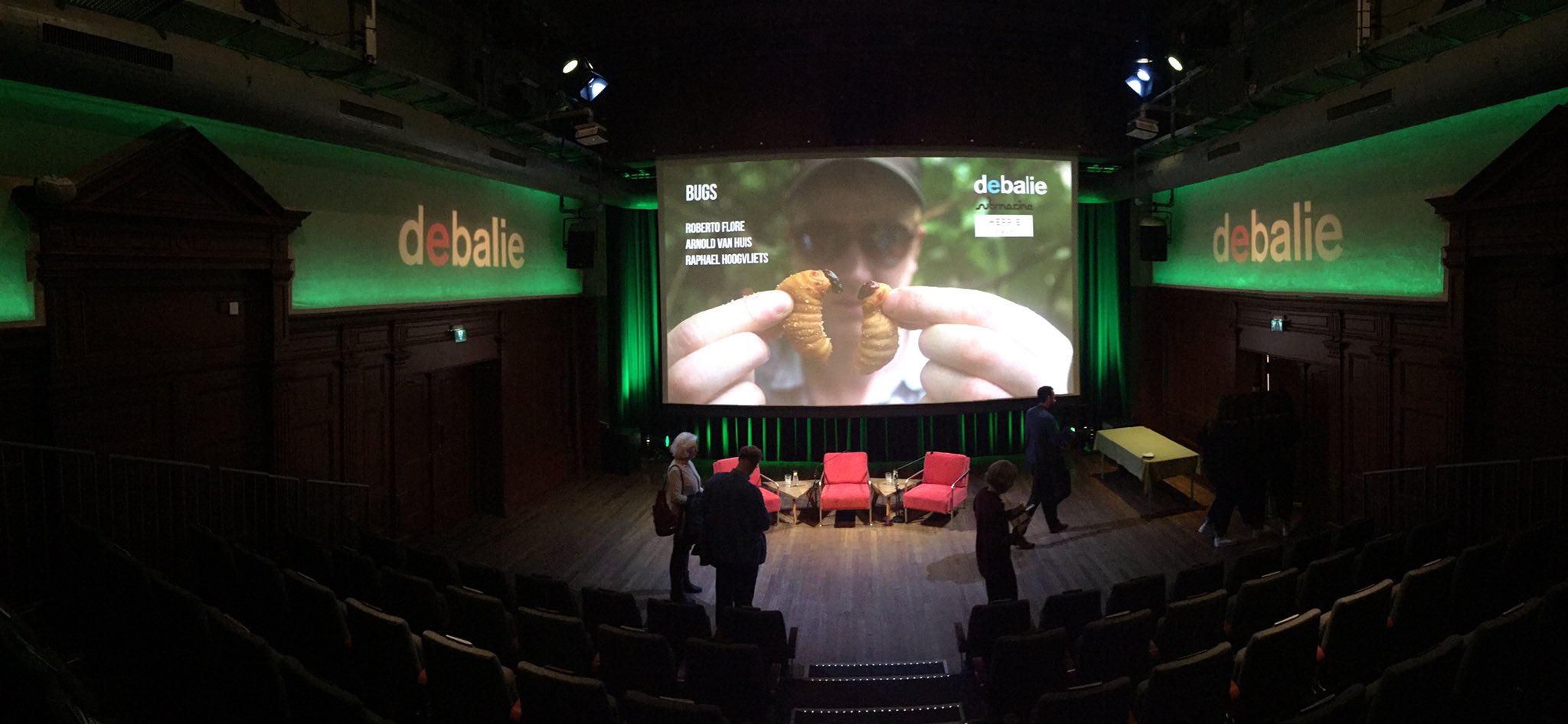 Setup for BUGS in de Balie, Amsterdam. Photo: Roberto Flore
Yet the finest words of praise came from De Volkskrant. In an article about the three food documentaries premiering in the Netherlands this week, they write: "BUGS is the one to choose; not only because it brings interesting culinary, political and moral issues to the table. The beauty of this documentary is that it leaves room for the unexpected."
Upcoming screenings in the Netherlands and elsewhere can be found here.